St Arnaud Raillery Hub Inc.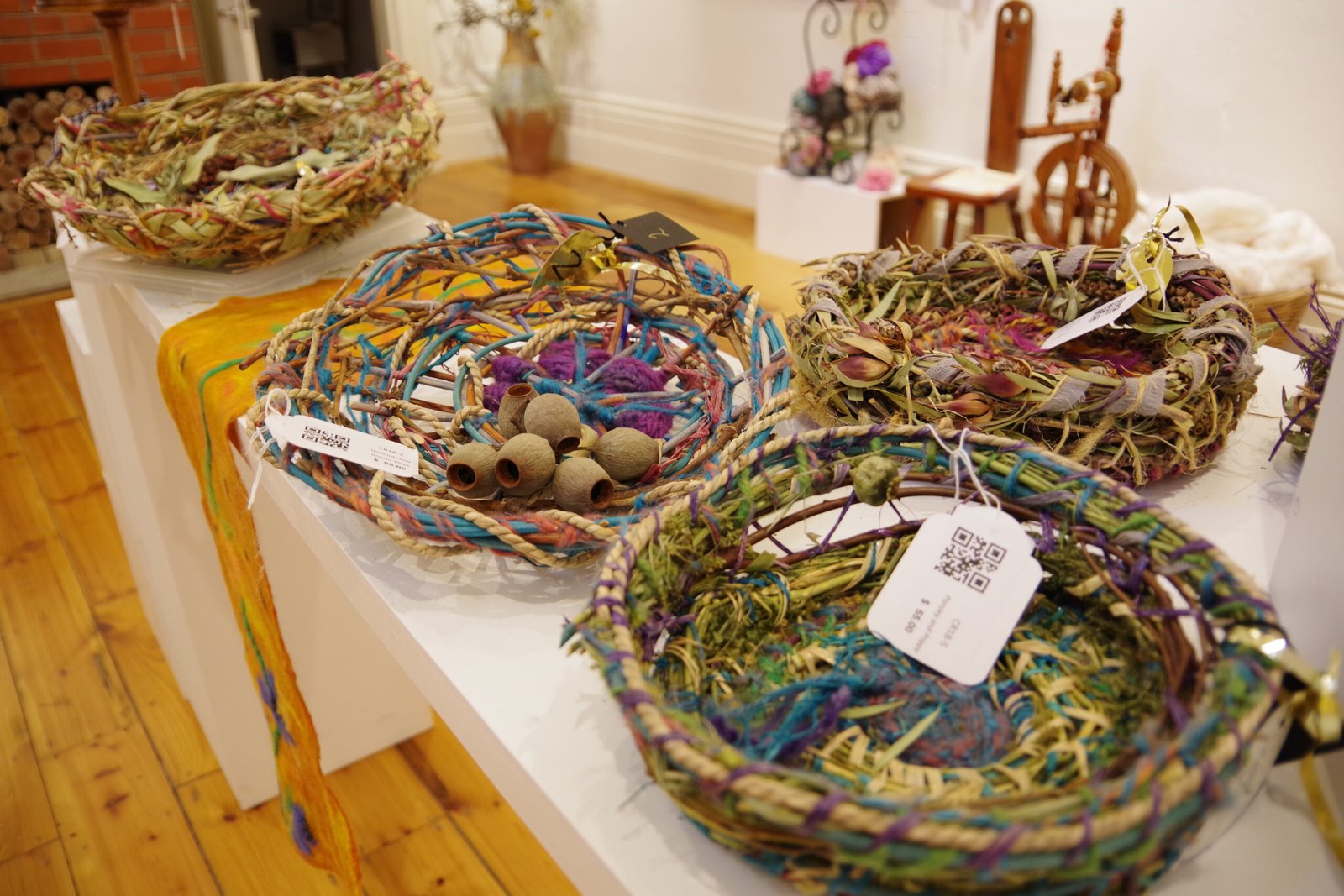 The Raillery Hub at the beautifully restored St Arnaud Railway station brings together established and emerging artists, and creatives from across the region. A multi room exhibition space, with a permanent sculpture garden and Creatives and Produce shop representing a stable of more than 30 talented local artists and producers, the St Arnaud Raillery hub has set a benchmark for the reclamation of decommissioned railway stations, and the repurposing of these formerly derelict buildings as community run gallery spaces.
Over the Tiny Towns Arts Trail weekend Gallery 1 and 2 will be hosting the exhibition, Natural Fibres & Exotic Threadz, featuring textile works from artists Sally Wright, Judith Church, Nancy Pritchard, Dawn lim, Ally Wright and Ashlee Medlyn.
Gallery 3 and hub shop will be exhibiting sculpture and artworks, in a range of mediums by artists Richard Bazeley, Gabrielle Rohlje, Peter Tanczos, Bernard Quince, Lynnette Robinson, Jake, Jasmine, Leah and Donald Berry, Anne Bateup. Julia Morant, Judith Church, Rosetta Day, Bernie Dodds, Delecia Marquand, Terrence Borg, Rebecca Warr, Will Pout and Peter Revelman.
On Saturday 23 April, Kara Kara Vineyard will be serving wine and cheese tasting plates and for all the flower lovers out there you will have the chance to pick up a prized orchid from the orchid sale on at the hub over the trail weekend.
While you're visiting the gallery, ask for a Rail History Walk guide to identify significant artefacts at this 1878 Heritage listed St Arnaud Railway Station, and while you're in town don't forget to check out Kyle Torney's amazing street art and silo paintings.
Stay in touch with what's happening at the St Arnaud Raillery Hub through Facebook and Instagram, or through their website.
Make sure you take the time to t wander around the town to take in the fantastic street art and silo painting by St Arnaud local, Kyle Torney and stop by Art Mongrel to see Michael Brierly's paintings and sculptural work.