Dunolly Community Sculpture and Art Walk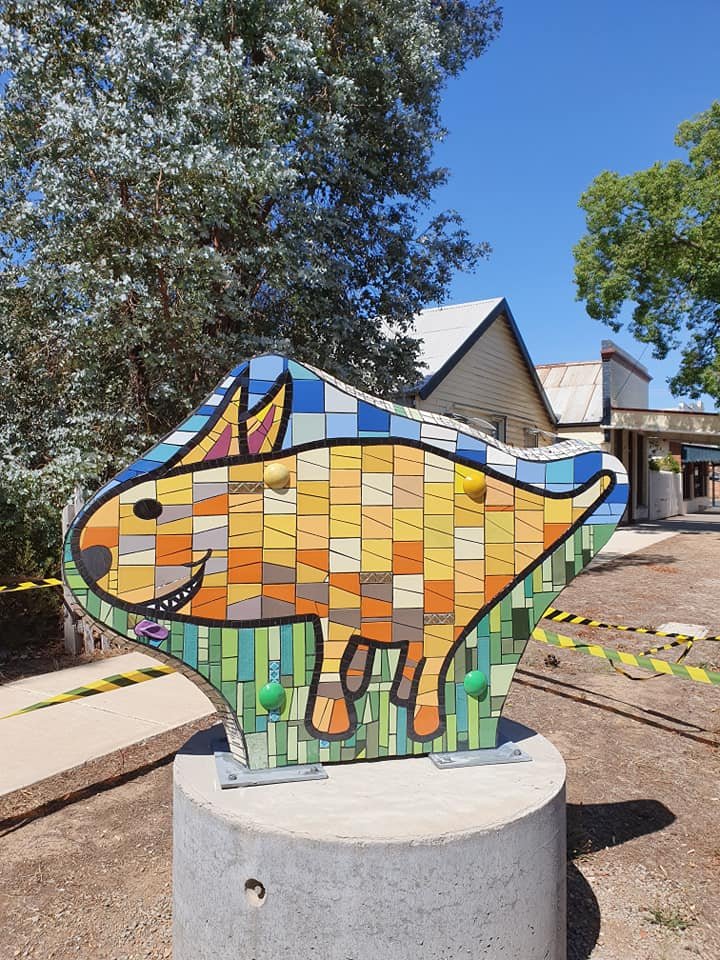 Weave your way around Dunolly, along Broadway and into the surrounding parks and gardens to discover the wonderful community sculptures and rock murals by local artist Rory Stainton.
Rory's murals, located on the side and front of the Dunolly Treasure Chest, are a welcome greeting for visitors as they drive into town from Maryborough.
The sculptures, created under instruction with celebrated artist Deborah Halpern, were developed from drawings made by local school children, and made into feature works that brighten the streets and public gardens around the the town.
Each sculpture has a QR code allowing you to scan for further information about the works and to help you locate the other sculptures. You can find the sculptures in the Rene Fox garden on Broadway, outside the Ministry of Fun, also on Broadway, and tucked away behind the main street in Gordon Gardens, near the bowling club and other recreational facilities.
While you're in Dunolly check out Val Wilkinson's incredible art and garden at Studio 33. Stop in at Puzzleflat Art Gallery to see the Tiny Towns Arts Trail Portrait Prize and an exhibition of works by Inglewood artist Greg Holland. Roll on down the road to Ministry of Fun where you can see Anna Ashton's amazing feltwork and Danielle Boothroyd's gorgeous ceramics. Cross the road to The Woolly Goose to see the beautiful art yarns for sale, and make your way round to the Dunolly Arts Hub. On your way out of town, drop in at Squirrel Gully Saffron before heading out to Alvah Art Gallery.